Easiest way to find fitness
AdviceFit helps you to discover fitness destinations
Articles
4 Gym Precautions to Take Amid Coronavirus Pandemic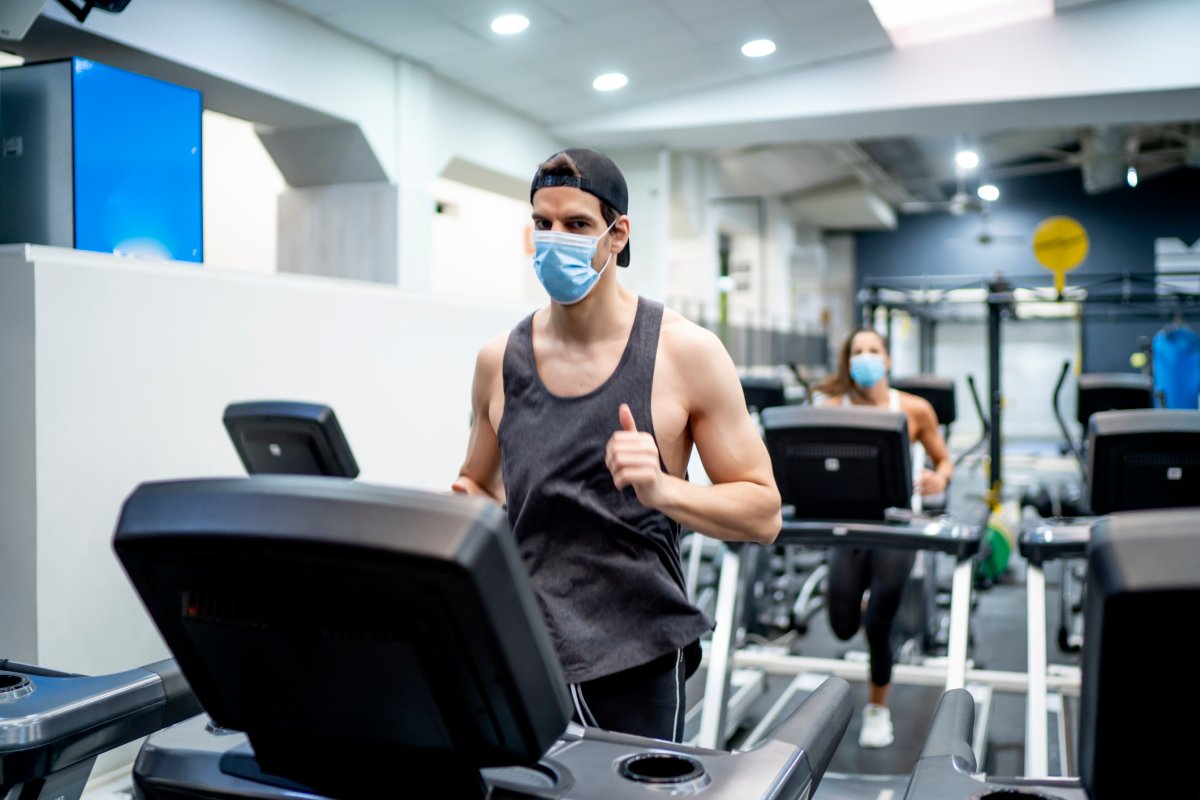 Coronavirus pandemic has brought the world to its knees. The nation-wide lockdown has not just broken the countrys economy but also the backbone of most businesses including the fitness industry. And now, when the country is in the unlock phases, the government has finally given its nod to open the gym business. But the biggest question is, is it safe to visit the gym at a time when the cases are creating new milestones every day? Well, no one actually knows for how long this pandemic is going to remain with us. So, when we have made up our mind to live with the virus, why shouldnt we begin focusing on our health as well. That is why here are 4 gym precautions to take amid coronavirus pandemic to avoid any infection. Also Read: How gym management tool can push your gym business post-Covid-19?
Cover Your Face
Covering your face is one of the best gym precautions to take amid coronavirus pandemic. The Health Ministry has made it clear in its guidelines to cover your face all the time during the exercise. This will not only protect you from catching the virus but others as well from catching it from you. You can use a cotton face mask while doing yoga or light exercises. On the other side, a visor that can cover your face entirely would do the job during a high-intensity workout such as running on a treadmill or cardio.
Proper Hand Sanitisation
Your hand are the biggest germ carriers. You are more likely to contact coronavirus through your hand than anything else. So, proper hand sanitisation is what you need to keep the virus at bay. It is one of the most important gym precautions to take amid coronavirus pandemic. Make sure that you sanitise your hands before touching gym equipment. Apart from that, you can use disinfectant wipes to clean the bar handles before and after using them. Try to avoid common places including washrooms and if you have to then wash your hands for at least 20 seconds using soap and water. 
Also Read:
Cardio exercises at home for a healthy heart
Avoid Touching Your Face
There are many gym precautions to take amid coronavirus pandemic and one of them is to avoid touching your face. You can never be sure of the fact that others are as responsible as you are. If they are whipping the equipment after use as you are doing. So, if your hands got infected, the virus may enter into your body from nose, eyes and mouth. When you sweat profusely, you wont be able to refrain your face from touching. So, keep plenty of tissues and wipes with yourself so you can use them to keep in a separate compartment of your gym bag.
Maintain Social Distancing
The golden rule to avoid getting infected from Covid-19 is to maintain social distancing which is also the best gym precautions to take amid coronavirus pandemic. Keep yourself at least 6 feet away from others. Avoid taking help lifting heavyweights. Also, try to avoid standing at the gym reception or in common areas including gym lockers and changing rooms for a quick chit chat session with a friend. The biggest and most important among all the gym precautions to take amid coronavirus pandemic is to be responsible and follow all the guidelines to keep the virus away from yourself.