Easiest way to find fitness
AdviceFit helps you to discover fitness destinations
Articles
Fitness Club Management Software and its importance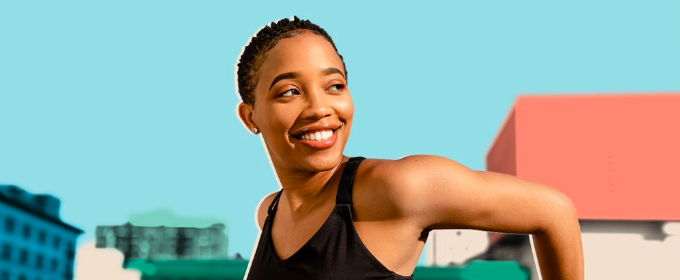 In this era where technology has emitted its power in every single appliance, gadget, device which can ease your life; will you opt for the outdated ways over technological advancement? For instance - If you are looking for advanced features you have to opt for smartphones instead of basic cell phones. When it comes to managing fitness centres or any membership-based organization, fitness club management Software is a must opt for running your club internal operations swiftly. In contradiction to the old method of manually operating the internal processes like club member management, club attendance management, reporting, payment processing, and a lot more new method brings prompt results.
Club Management Software and its relevance:
There are several ways through which Fitness club management software can ease the process of internal operations. Below mentioned are the essential ones :
Time Saver - Right Approach surely brings the right results
Managing the Internal process of the gym is not a simple task. Fortunately, automating gym internal process is one of the best approaches to streamline your business operations and save time. This technical innovation as club management software handles tasks like processing invoices, scheduling, membership renewals, attendance management, follow-ups, and many others. This can save you precious time, which otherwise is extremely complex and tedious if handled manually. It results in getting more time to invest in fortifying relation with your clients and for business expansion.
Member Management -
When it comes to member management,
gym management software
(AdviceFit)
has a lot to offer in order to do your member management tasks hassle-free through various inbuilt features like :
Intuitive member dashboard - It provides you and your staff with a quick overview of members details, account status, billing information, follow-ups and much more.
Inbuilt marketing tool for bulk SMS, email - Offer the best service to your members by keeping in contact with them using this service.
Attendance Management -  Revenue of the business is directly associated with attendance management. It gives the management insight about the turnout ratio of the members. For this biometric-based gym, attendance management is a perfect add-on available in the software like AdviceFit.
Reporting -
Get a clear picture or the insight for taking business decision swiftly. Whether it is about revenue details of your club or if a promotion was a success. You can get it all real-time operational information at your fingertips.
Payment processing -
Customizable enough to suit your business requirements and comprehensive to support you to get the most out of your data; handling payment process task has never been easier before using automated processing.
Simplified process in comparison to manually processing club members payments.
In case of the missed payment and collecting dues, members could be contacted automatically via email, text messages.
Fitness Club Management Software an asset for club owners-
Conversion of most prospects into leads is imperative for the growth of your club. For sales outreach, to get access to prospecting information becomes even more essential. Thus, process automation benefit in reduced administration time to focus on the bottom line. Most importantly it helps in building a stronger relationship with club members.