Easiest way to find fitness
AdviceFit helps you to discover fitness destinations
Articles
Member retention strategies for Gym /Fitness clubs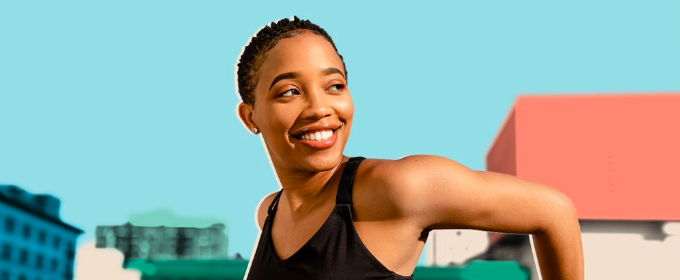 Customer service is the key to member retention. Find out the other factors that will retain and add on memberships to your gym/ fitness club year after year.
The referral program works -
For many people, the gym is not just a place, it is more of a social event for them. Hence, those people definitely deserve to be rewarded because they are more likely to refer their friends and known ones. Through gym management software like
AdviceFit,
you can incentivize referrer and that particular new member through various discount coupons/promo. You could possibly offer a huge one-month discount/coupon to the referrer and the new member. It will be a win-win situation for everyone as your current members can promote your business cost-effectively and will get benefits for the same. Its more like serve your customers well and get customer loyalty and member retention in return.
Customer service is the key for member retention -
Customer satisfaction is the key to retention of gym members. If members are happy and satisfied with the service they are more likely to refer their friends. Have you heard of the word of mouth? It really does matters a lot in the gym business. Gym professionals and staff must have great customer service skills and friendly behavior since they are the face of your brand and key people for exceptional members experience. Make your customers feel important in meaningful ways. Furthermore, Your customers must feel welcome, happy, satisfied with gym services not just when they join but throughout their membership. As it costs more to acquire new members than retaining existing ones. It becomes imperative to offer exceptional customer service to flourish your gym/club business.
Better gym packages/plans for better customer retention -
Handling gym operations and internal processes is a complex task. No matter how complex handling the process is, one just cant compromise with offering the best products and services. When it comes to gym package and plans it has to be customized and flexible as per the requirement of customers. For instance, in case your gym has a set package of gym service for a particular period of time and customer wants to add on some other services to it. In these cases, digitization and automation really help. Through gym software like
AdviceFit
, you can easily access this add-on service feature to make alterations to already set packages.
All it takes is Motivation for member retention -
The power of
motivation
is something that just cant be underrated. Furthermore, It is one of the major key ingredients to get success in all walks of life. Whether it is a matter of fitness and member retention at the gym, motivating members can really bring a noticeable change. In this case, a fitness professional can play an instrumental role to help members reach their goals. Even if members already know their fitness plan and know how to workout; consistent motivation from fitness trainer will always help in keeping the bar of member retention high.
Better discounts for affordable membership -
As per the research,
high-value, low price gyms
are helpful in attracting more members to the gym. Thus, Flexible payment plans, discounts, and financial assistance offers could influence members to rethink about ditching their gym membership to save money every month.
Ask for feedback and complaints to retain members -
Seeking feedback from their members is a sign of a customer-centric business. Furthermore, It gives you insight into the members who are most likely to leave. To add-on, it enhances the chance to swiftly act upon the operation or some other issues that members might be facing. Thus, Ask for the right questions to figure out the relevant solutions for them. In return, happy members can probably prove the best cost-effective marketing for your facility.
Timing matters -
Timing really matters if members dont find gym membership timing suitable to work out. Hence, the risks of membership cancellation get higher in this case. Because of hectic job schedules and different shift timing of work, it becomes imperative for gym owners to set flexible gym workout schedules. Therefore, it has to be as per the specific needs and availability of. For instance, if 24/7 is not a possibility then early morning opening till late night hours will surely make members happy. It will leave them with very little room for excuses to not get a gym workout.
Promote your offers for member retention -
For adding value to your membership, promoting offers and contacting old members is worth mentioning as a method for gym member retention. Sharing information about new classes, products or offers is a great way to develop interest and get more clients to the facility. Therefore, it is imperative to increase overall profitability as well as member retention. Using gym management software like
AdviceFit
, one can easily promote offers by sending bulk SMS and emails.